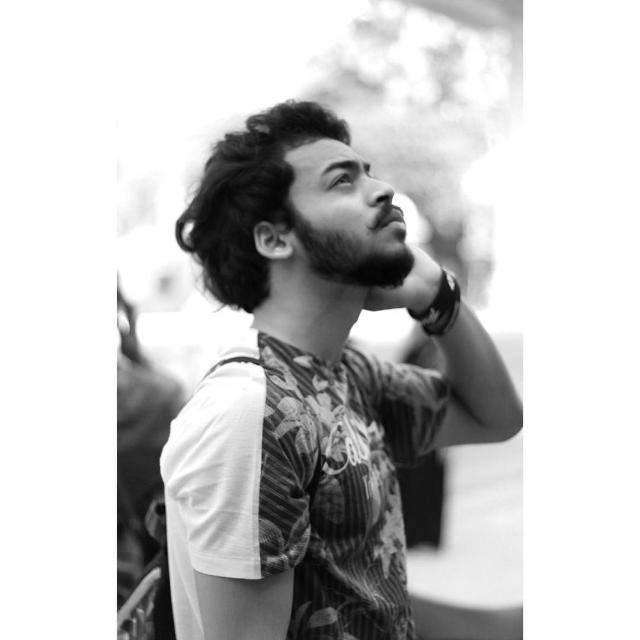 Me. Mad. Minimalist.
Mostly seen wearing clothes inside-out. Predominantly concerned with my own thoughts and feelings rather than worldly things. Least bothered about people's opinions of me. Scared of deadlines and delays.
Lazy. Lucky. Listener.
Learning things the hard way at NID. Typography​ is my thing. It's with me since I was a kid and it'll be with me lifelong. I do photography and want to join theatre again. Here, at NID, I am exploring myself. Finding motivation in little things to push myself beyond my limits to see something new, something different.
Procrastinator. Placid. PRABHAT PASWAN.
Born in Jharkhand. Rolled into a hostel in 6th standard. Turned into a well-disciplined kid with immense love for cricket and art. Left the hostel after four years. Went back the same way I came, crying. But, with lots of good memories. New hostel, new place, new friends. Varanasi. Two years passed on the ghats watching sunsets. Spent a fortune but learnt nothing other than "sometimes feeding a stray dog gives you more pleasure than feeding yourself". A lot changed in those two years. 
Kind. Keen. Kinetic.
Went back home with a dream of becoming a designer, as suggested by an Arts teacher. But parents had different plans. Engineering, a scary word. Thoughts clashed, hearts broke, dreams shattered. Ran away to Delhi with lot of hope. New place. Very very very strange people. And very different lifestyle. Found few good people around me and soon they became family. Life was difficult but full of experiences. Spent a year preparing for NID. Finally, landed in National Institute of Design. And after that it's been one hell of a ride.
Calm. Caring. Curious.